About Icon Graphic Design
About Icon Graphic Design
Discover the story
behind Icon
Discover the story behind Icon
Have you ever paid $8,000 for a computer? Tina and Paul from Icon Graphic Design have!
It was about October 1991, and they were just starting out in the design business and purchased their first computer to help their business boom!
They say you should invest in yourself, right? Well, Tina and Paul purchased an Apple MacIntosh IIci (fancy, we know) for a whopping $8,000. That's $55,000 in today's money, in case you were wondering. Their Mac had 8MB of RAM, which was HUGE back then – today, it's about the same size as a decent digital photo – before Tina and Paul work their magic to reduce the size, so your website runs faster, of course.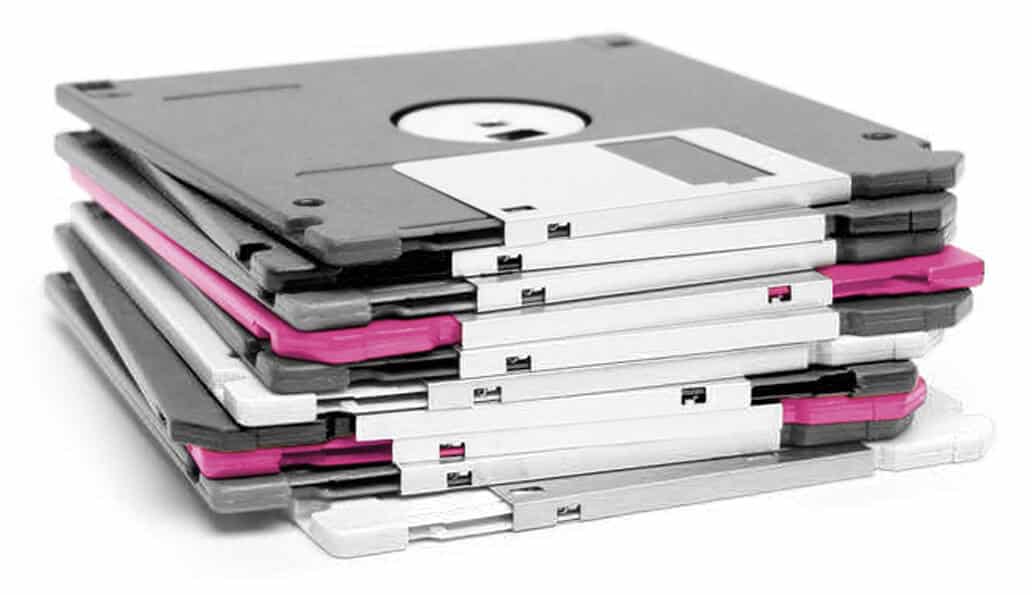 But Tina and Paul have come a long way since 1991. After recessions, passing trends and plenty of design experience, they have been forged into innovative, passionate and, most importantly, down-to-earth designers who aren't too precious about their 'creative vision'.
They know that your design project is about you!
The evolution of Icon
Web + Graphic Design
Tina and Paul became one of Australia's first design teams to use the new Apple Macintosh computer, when they first launched the business in 1991 from their home in Holden Hill.
Back in the day, the choice was black and white! So a black and white A4 laser printer, computer monitor and scanner were all purchased. Very modern equipment for the early 90's!
Gaining a reputation as experts in producing publications like magazines, brochures and newsletters, the business grows and it's time to move to a new office in Prospect, just north of the Adelaide CBD.
The team develop a speciality in label and packaging design after an increase in enquiries for label design work.
As their reputation for label and packaging design continues to grow, so too does the business and they move to a new office in Glynde, teaming up with a major label printing compamy.
Continuing to work closely with expert label printers gives them a strong point of difference to other graphic designers, and firms their reputation as a leading label and packaging design team.
Client demand for web design has been growing for many years and now reaches fever pitch. Web design is added to the list of services to fully support clients all over Australia. Tina and Paul decide it's the perfect time to re-brand the business, which included moving to the current location at Mawson Lakes.
Icon launches 2 brand new websites: Icon Graphic Design to showcase all available services, and Icon Web Design which is dedicated to their work in web development.
Have you seen it when…?
HAVE YOU SEEN IT WHEN A
WEBSITE HAS…?
The short answer is yes. Tina and Paul from Icon Web + Graphic Design have been designing since the 90s, so there's not much they haven't seen or designed in that time.
With a plethora of experience in all things graphic design including logo design, brochures, labels, web design, and much more, the benefits of working with them are clear.
The experience gained from each of these different areas of graphic design ensures Icon's work always looks sharp and on-trend.
Their design experience gives them a good understanding of layouts with excellent readability, which is a big plus for both publications and websites (we've all been on websites that are frustrating and hard to navigate).
Labels are a completely different beast and with decades of experience in label design and print, if it's labels you're after, you can't go wrong with Icon. They can help guide you through this complex maze.
Whether your business is starting up or already established, and in need of a new logo or a logo freshen-up, Tina and Paul will be able to help you. Their experience in logo design is the icing on the cake. They can even custom design icons for you – after all, it's in their name!
Graphic design from concept to completion
WEBSITE DEVELOPMENT FROM CONCEPT TO EXECUTION
One of the biggest reasons for choosing Icon Web + Graphic Design for your next project is because they can see your project through from concept to completion.
From the initial meeting to discuss and understand your needs, and through every phase of the project up to completion, Tina, Paul, and their team will all be working together, with you in control.
At Icon Web + Graphic Design outstanding personalised service is paramount. We work with you as a team and understand that we can only thrive if you're thrilled with the result and it helps you achieve your goals.
There's no Chinese whispers at Icon, and no diluting of your project amongst a bunch of hipster designers – you deal with the principals at Icon Web + Graphic Design.
Contact Icon about your next project today – Paul or Tina won't hesitate to emerge from their creative bubbles to have a chat with you!
Meet the owners
If you're picturing two designers tapping away on their keyboards for hours on end, you're picturing someone else.
Tina and Paul bring all parts of themselves to every project, fuelled by their passions that keep them creative and driven.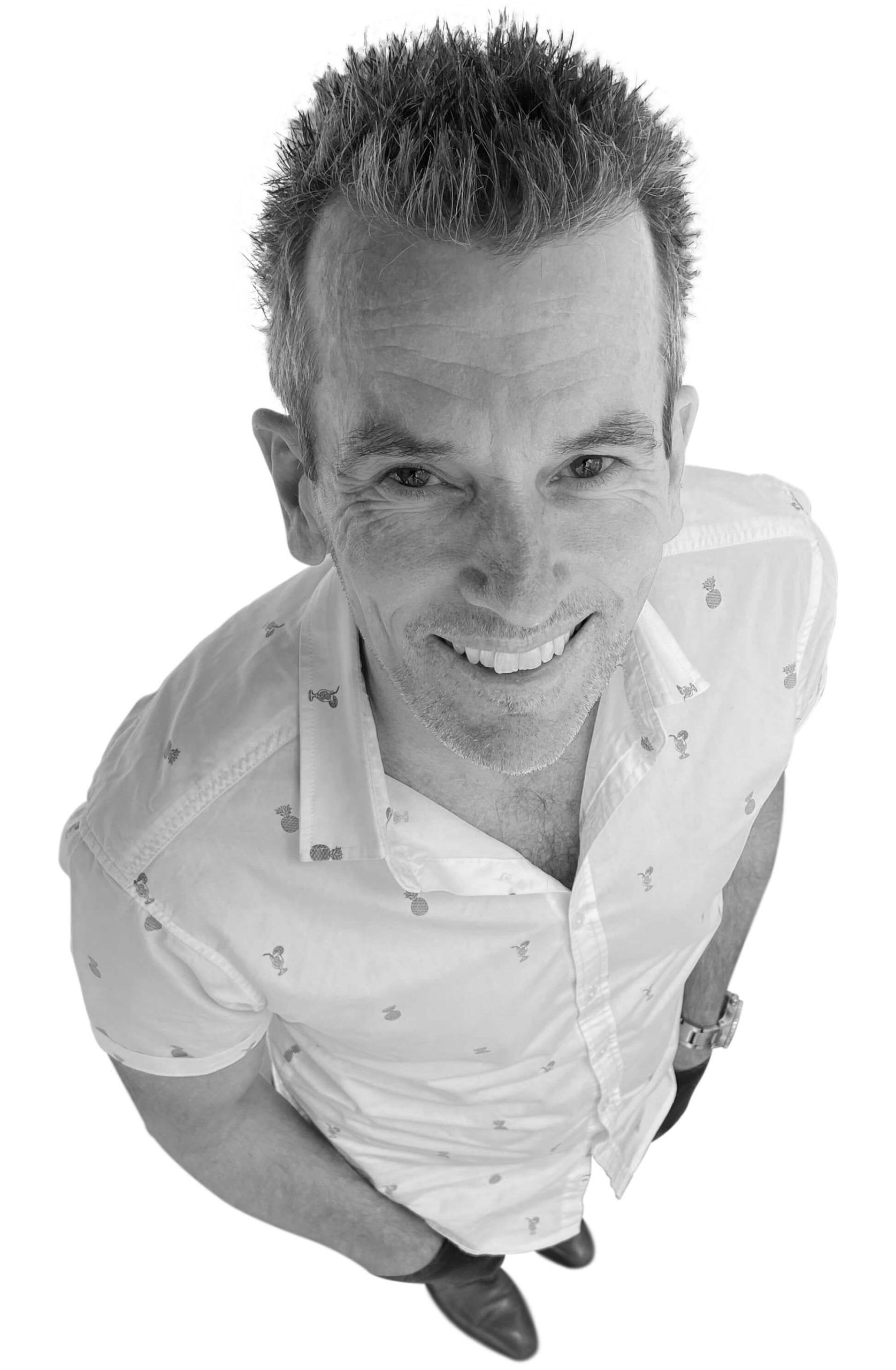 Paul Danher-Hart
Curious and passionate, Paul hails from Liverpool, England, where he seems to have inherited the same creativity born to The Beatles.
As his namesake, Paul McCartney, utilised contradictions in his work with songs like Hello, Goodbye, so too does our Paul. He is both uninhibited and an incredible perfectionist, thanks to his being a Sagittarius. He always takes care in his work.
Paul excels in working with photography, photo manipulation and colour, creating hit after hit with graphic design. Much like the Fab Four themselves.
But it's not only his Liverpudlian birthright that inspires Paul. When he's not bouncing ideas off of his colleagues and wife, Tina, you can find Paul cycling around the Adelaide Hills. He claims the 100Km+ treks inspire and recharge him – Thankfully, our office has a shower (Tina made sure of that)!
"We love our work… and a few other things too!".
Tina Danher-Hart
While Paul is on his bike, you'll find Tina dancing up a sassy storm with her friends at her beloved Choo La La dance classes. Just like when she's doing the salsa, Tina also brings a flare to her design work.
Having worked in the design industry since leaving school, Tina feels that dance has amplified her admiration for the steps taken in web and graphic design and creation. She regularly applies this appreciation to her areas of expertise, including imaging, space, site structure and functionality.
A former Sydney-sider, Tina is a Piscean with a SPLASH for the creative. With a large worldview on the international SCLAE (sorry, we will stop with the fish puns), Tina is broadminded and imaginative. She's sure to bring plenty of FRESH ideas to your project (last one, we promise).
When she's not at work or performing a tango, you can find Tina creating culinary delights for dinner parties or supporting other businesswomen at the Salisbury Women in Business networking group, of which Tina is a committee member.